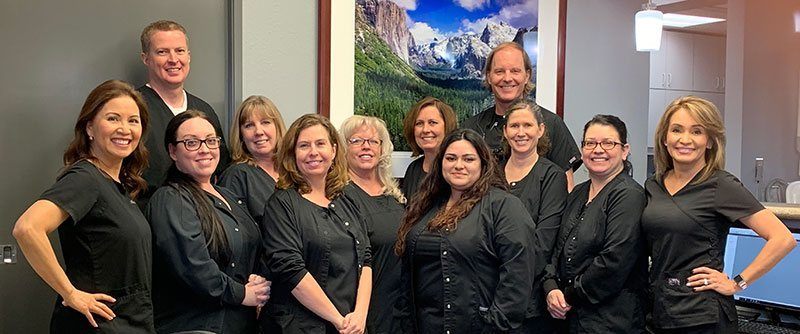 Dr. Jeffrey Fellner
Dr. Jeffrey Goates
Come back soon to meet our skilled dentists!
Meet Our Team
Since 1997, our dentist and team have been proudly providing comprehensive dentistry in Glendale, Arizona, serving patients throughout the surrounding areas. Dr. Jeffrey Fellner is a highly-skilled dental professional, with years of experience helping patients create healthier smiles in a comfortable, pleasant office environment. Many of our patients say that coming to our office feels like visiting family.
We proudly are a high-tech dental office, seeking new ways to innovate the dental field. We were the first office to offer CEREC in Arizona, and we have been doing CEREC and CAD/CAM for over 20 years. Multiple generations of patients have brought their families to our team, trusting our exceptional skill and professionalism. If you are ready to start enjoying your dental care, please call Arrowhead Lakes Dentistry at 623-362-9616 for an appointment. We would love to work with you!
Come back soon to meet our friendly team!